Improvement: Proofing Screen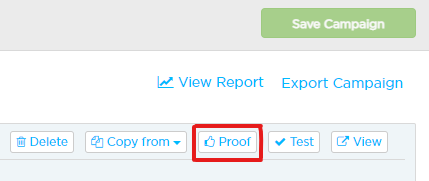 Proof reading your campaigns is a crucial step in making sure your content is exactly how you want it. Your Email, SMS, or Landing Page may contain personal information that will dynamically change per individual recipient. The Proof option can help you ensure this information will display correctly. Use the Proof button and you will see a pop-up screen like the example below.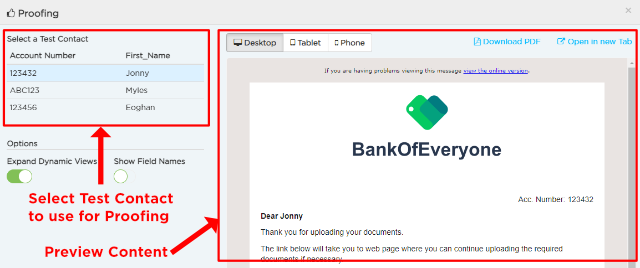 The Proof screen allows you to select any of your Test contacts, and see how the personalisation will appear for them.

There are now 2 new Proofing Options that can help you review dynamic content elements within your content.

Select the "Expand Dynamic Views" option to Proof all of the content held across each of the Views within a Multi-view.

And select the "Show Field Names" option to highlight all of the personalisation used in your content.