Sometimes you may find yourself working on a campaign in Which50 at the same time as your colleague(s). When changes are being made to the design content or campaign settings, whoever saves their work most recently will have their changes recorded on the system, and other users might lose work that they had completed but not saved. To help avoid any of these potential conflicts we are releasing a feature to alert simultaneous users and avoid potential overwriting and loss of work!
Conflicting Changes Management
When saving your changes now, if Which50 detects a conflict (from when another user has made changes in that same campaign in your account), you will see the following screen popup after you click the Save button.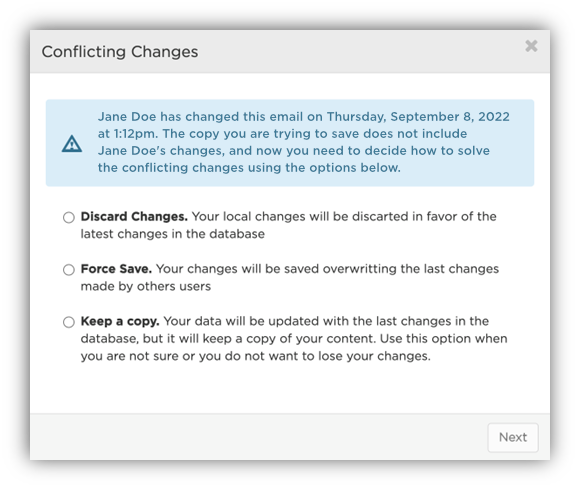 These screens list the 3 different options you can choose to solve the conflicting changes, although you may still need to chat to your colleague about the best way forward!