This month's Solution Showcase is a multi-channel Data Capture project that was developed to support the activities of a Bereavement team in a retail banking environment. They wanted to digitise the challenging process that arises when customers pass away and relatives have to close any active accounts etc.
In a typical bereavement scenario, there can be a lot of information that needs to be captured in order to make the process easy for both sides at a difficult time. A number of Which50's webforms were developed to collect all the information that needed to captured to make the process easy for both parties at a difficult time.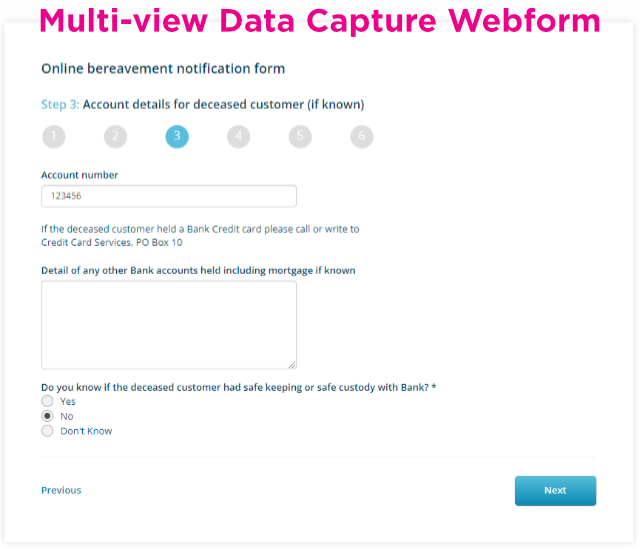 This information is then automatically sent on to the Bereavement team for review and they then trigger an email 'call-out' to the customer requesting that they upload a number of documents via a secure DocUpload 'Portal'.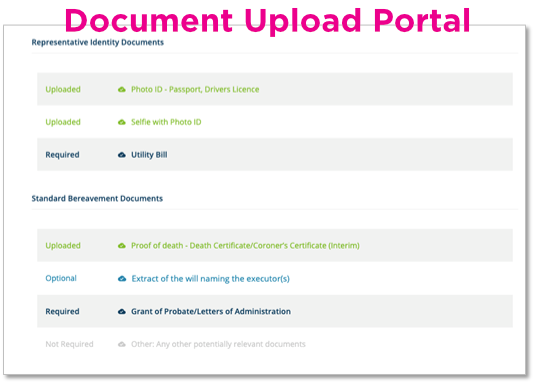 All of the communication and data capture is handled by Which50 which allows the bank to digitise the whole process, making it easy for relatives and solicitors to communicate with them, and upload any necessary documents. This leads to a more efficient and empathetic way to manage this challenging process at a difficult time for the family.
For more information on our fully digital customer journeys, check out our new website by clicking the button below.