As a part of a continuous effort to improve our service we're excited to be bringing you a series of monthly newsletters which will provide useful insights on new features and helpful hints and guidelines for getting the best out of your Which50 experience.
IMPROVEMENT - Campaign Activities
When deciding what happens when you activate a campaign in Which50, you'll need to choose an Activity Trigger. We have updated the Trigger Selection Menu to differentiate between Scheduled Triggers and Interactive Triggers - see screenshot below.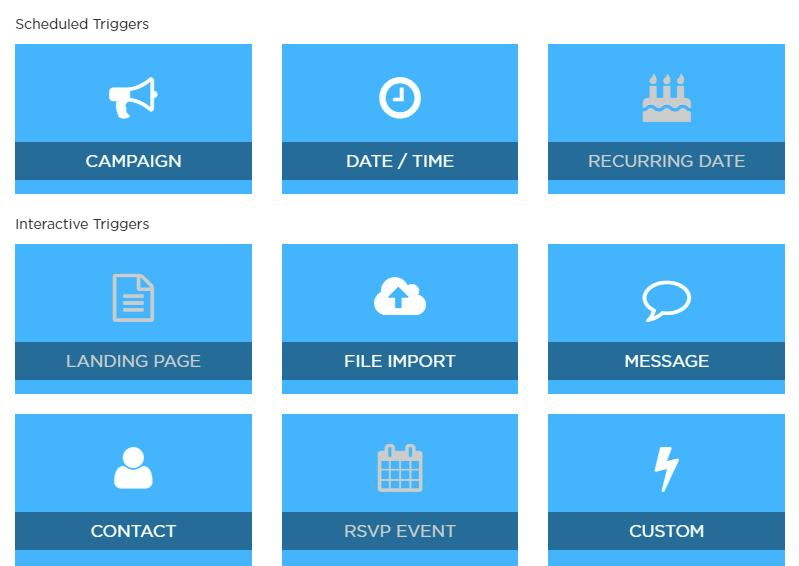 The 3 'Scheduled Triggers' in the top row can only be added/created before a campaign is activated, whereas the Interactive Triggers can now be added at any time, even if the campaign has been active for a while.

IMPROVEMENT - Contact Importing Info
We have improved the Contact Import process to provide more information back to the user when the file is loading and once loading is completed.
After you have completed uploading contacts into the Which50 platform, the status value will display as either: Successful, Partially Successful, Unsuccessful - see the screenshot below.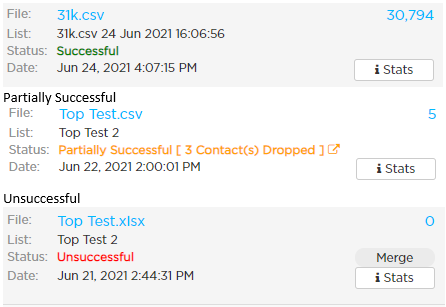 If the import is only "Partially Successful", there will be a link to a folder containing a report on the dropped contacts, and an option to download and inspect them.

The status for the import will change as the file import progresses through each step of the process - providing more information on the time required to complete the file upload.



The Which50 user that uploads the file will also receive a notification including the upload statistics upon completion.

Note: the File Import widget on the Contacts screen has been changed to show the last 5 imported files instead of the last 3.
IMPROVEMENT - Throttling Feature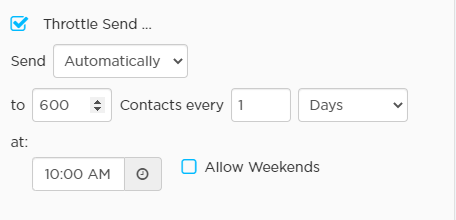 If you setup your Email/SMS to be sent using the Throttle feature, this allows you to send out the comms in certain batches over time. If you choose to send a certain amount on a Daily basis you now simply select the time of day that you want to start sending.
In the example above, the campaign will send to 600 contacts every day at 10am.
That's all for now, we will be back with more Which50 Tips & Tricks next month.
Click the button below to see a list of all the
past Tips and Tricks you may have missed!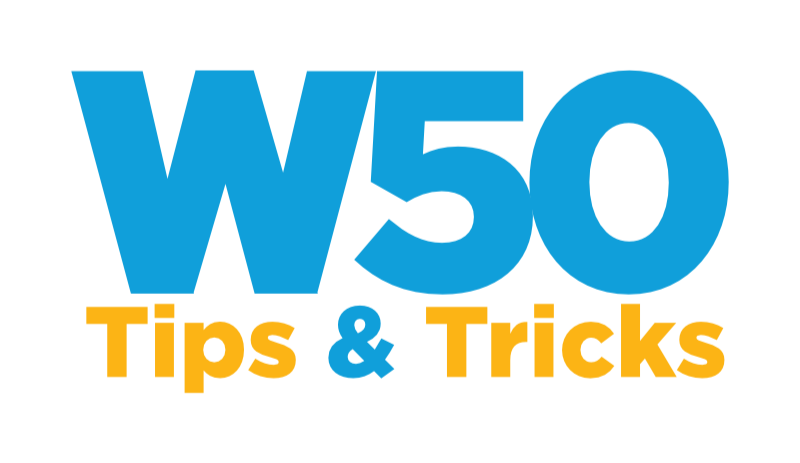 If you need any help or would like further info on any of the features highlighted here please check out our Help Centre or send us an email at: support@customerminds.com

This email and any attachment are subject to copyright and are intended only for the named recipient. You are advised not to disclose the contents of this email to another person or take copies of it. This message is private and confidential. It must not be disclosed to, or used by anyone other than the addressee. If you receive this message in error, please notify the sender immediately. Although this email and any attachment are believed to be free from viruses, it is the responsibility of the recipient to ensure that they are virus free. CustomerMinds accepts no responsibility for any loss or damage arising in any way from their receipt, opening or use. CustomerMinds Limited, registered in Ireland (reg. no. 431104)