NEW - Exclude Weekends in Throttling
You may be familiar with our Throttling feature, allowing you to spread the send of your campaign over a certain amount of hours or days. This can be a handy feature to help manage any responses or feedback, which can sometimes create work for a response centre.
Our improvements now enable to you to specifically exclude weekends when scheduling your emails, meaning your contacts will only get your email during business hours, to avoid people calling your contact centre over the weekend.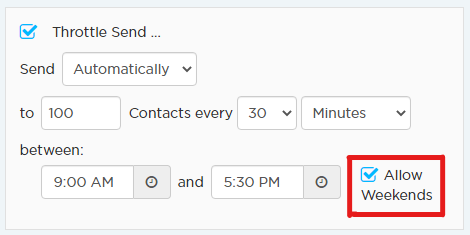 The "Allow Weekends" option will be off by default, so sending over the weekend must be intentional.